As a landlord, you're always looking for ways to improve your property management and make the most of your rentals. But sometimes, in our quest for efficiency, we can fall into traps that end up costing us time and money.
In this article, we'll discuss ten common traps landlords should avoid in property management. By being aware of these pitfalls, you can save yourself a lot of headache and keep your rental business running smoothly.
1. Not knowing your state and local laws
Every state has different laws when it comes to renting out property, so it's important to know what rules you need to follow. Otherwise, you could end up in hot water with your tenants or the government.
There are a few best practices for landlords to follow to make sure they are up to date on state and local landlord-tenant laws.
First, it is important for landlords to educate themselves on their rights and responsibilities under the law. This can be done by reading articles or books on the subject, taking classes, or attending seminars.
Second, landlords should keep up with changes in the law by subscribing to newsletters or legal publications.
Third, landlords can consult with an attorney specializing in landlord-tenant law when they have questions or concerns about their rights and obligations.
2. Failing to screen tenants properly
You need to know who you're renting to in order to avoid problems down the road. Here are the basic steps for a landlord to follow when screening prospective tenants:
1. Know your local landlord-tenant laws. Landlord-tenant law varies from state to state, so it's important that you familiarize yourself with the laws in your area. This will help you avoid any potential legal issues down the road.
2. Develop screening criteria. Once you know your local laws, you can develop screening criteria that are fair and complies with those laws. These criteria should include items such as rental history, employment status, and credit score.
3. Collect applications from interested tenants. Once you have developed your screening criteria, you can begin collecting applications from interested tenants. Make sure to collect all of the information required on your application form so that you can properly screen each applicant.
4. Screen each applicant using your criteria. Once you have collected all of the necessary information from each applicant, it's time to start screening them. This process should include a thorough review of their rental history, employment status, and credit score. If everything looks good, you can move on to the next step.
5. Conduct a background check. A background check is an important part of the screening process as it can help you uncover any potential red flags that may not have been apparent in the other screening steps. This step should include a criminal background check and a search of public records.
6. Schedule an interview with the applicant. After completing all of the previous screening steps, you should schedule an interview with the applicant. This is a great opportunity to get to know them better and ask any additional questions you may have.
7. Make your final decision. After completing all of the steps in the screening process, it's time to make your final decision. If everything looks good, you can move forward with renting to the applicant. However, if there are any red flags, you may want to consider looking elsewhere.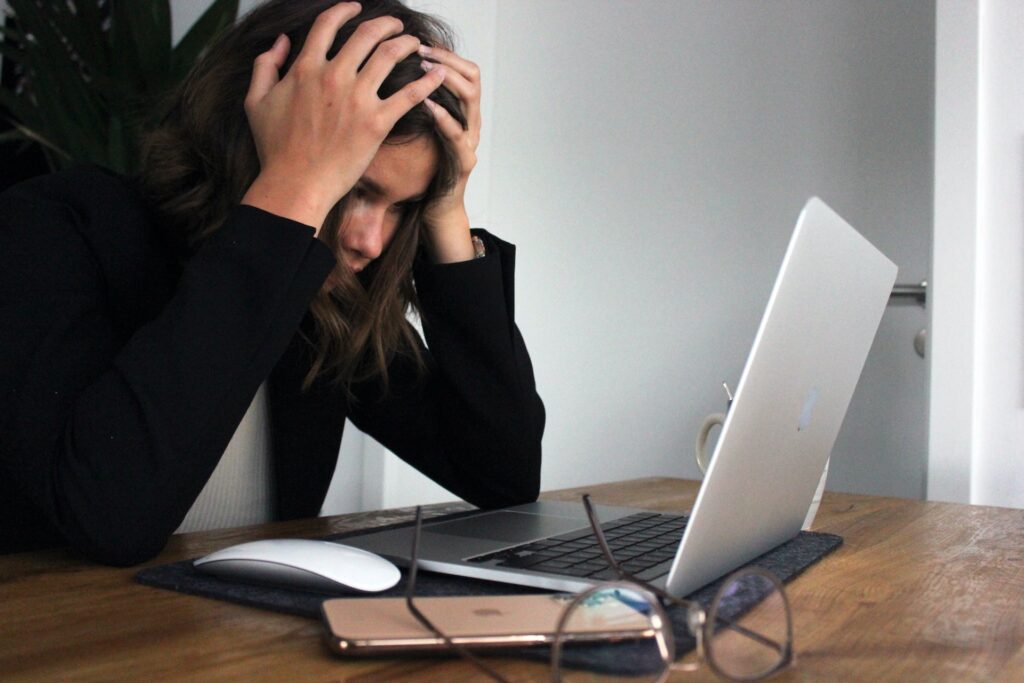 3. Not having a written lease agreement
This document is critical in protecting both you and your tenant's rights. Without it, there could be a lot of confusion (and potential legal disputes) down the road. Most residential rental lease agreements will contain the following components:
Identities of the landlord and tenant – This is typically just the name and contact information of both parties.
Property address – This is to ensure that both parties are clear on which property is being leased.
Term of the lease – This is how long the lease will last, usually 1 year.
Amount of rent – How much rent will be due each month, usually due on the first day of the month.
Security deposit – An amount of money, typically one month's rent, that is paid up front and held by the landlord in case of damages to the property.
Utilities – Which utilities, if any, will be the responsibility of the tenant to pay.
Occupancy limit – How many people are allowed to live in the property.
Pet policy – If pets are allowed and, if so, what kind and how many.
Smoking policy – If smoking is allowed on the property.
Parking policy – Where tenants are allowed to park their vehicles.
Repair and maintenance policy – Who is responsible for repairs and maintenance, the landlord or tenant.
Subletting policy – If subletting is allowed and, if so, what are the conditions.
Late payment policy – What the penalties are for late rent payments.
Notice required for termination – How much notice is required by either party if they wish to terminate the lease agreement early.
Signatures of both parties – To make the agreement legally binding, both the landlord and tenant will need to sign the lease agreement.
When creating a written lease agreement, it is important for landlords to include all pertinent information and to be clear and concise in their writing. All terms and conditions should be spelled out in order to avoid any misunderstandings down the road. It is also advisable for landlords to have their lease agreement reviewed by a legal professional before finalizing it.
4. Skimping on insurance
Accidents happen, so it's important to have adequate coverage in case something goes wrong. Your landlord insurance should cover the building itself as well as any personal property inside of it. Here are some of the main coverages that landlord insurance provides:
Property damage: This coverage can help pay for repairs or replacement costs if your rental property is damaged by a covered event, such as a fire or severe weather.
Liability protection: If a tenant is injured on your property and sues you, liability coverage can help pay for legal expenses and any settlement or judgment against you.
Loss of rent: If your rental property is damaged by a covered event and becomes uninhabitable, loss of rent coverage can help reimburse you for lost income while the property is being repaired.
When choosing an insurance policy for your rental property, it's important to work with an experienced agent who can help you customize a policy that meets your specific needs. Be sure to ask about any discounts that may be available, such as those for installing security features or having a claims-free history.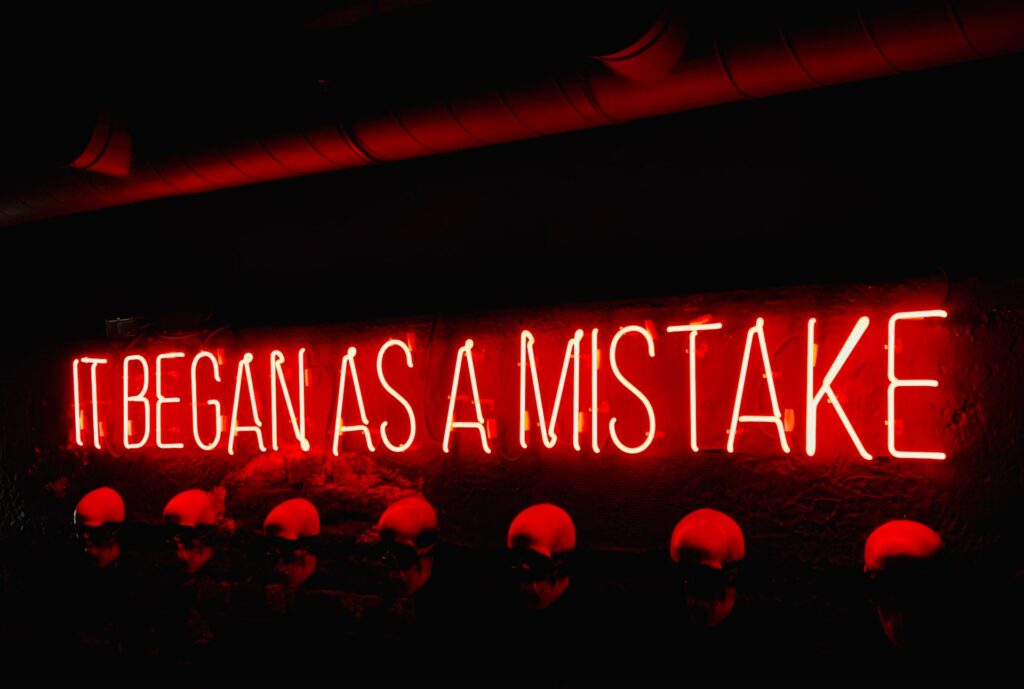 5. Not performing regular maintenance
Tenants expect their rental unit to be in good condition when they move in, and it's your responsibility to keep it that way. This means regularly checking for things like leaks, mold, or pests and taking care of them right away.
It's important for landlords to stay on top of maintenance in order to keep their rental property in good condition. By performing regular upkeep and inspections, landlords can identify potential problems early and nip them in the bud before they cause more serious damage.
Periodic property inspections are a great way for landlords to keep tabs on the condition of their rental units. By walking through the unit on a regular basis, landlords can spot any wear and tear that needs to be addressed. Additionally, inspections give landlords an opportunity to check for any safety hazards that may need to be remedied.
Overall, maintaining a rental property is key to keeping it in good condition and attracting quality tenants. By staying on top of repairs and conducting regular inspections, landlords can keep their property in top shape and create a safe and comfortable living environment for their tenants.
6. Withholding security deposits
It's tempting to hold on to a tenant's deposit in case they damage the property, but this is often illegal (depending on your state).
When it comes to security deposits, there are a few best practices that landlords should follow in order to protect themselves and their investment. First and foremost, it's important to have a clear and concise security deposit policy in place. This policy should outline the conditions under which a security deposit may be withheld, as well as the process for returning the deposit at the end of the tenancy.
Another best practice is to document everything. Be sure to take pictures or videos of the unit before tenants move in, so you have a record of its condition. During the tenancy, keep track of any damages that occur, no matter how small. And when it comes time to move out, do a final walk-through with the tenant and document any damages that are present.
Finally, it's important to be fair and consistent when it comes to security deposits. Treat all of your tenants the same, and don't withhold a deposit unless there is clear and documented damage that exceeds the amount of the deposit. By following these best practices, you can help protect yourself and your investment, while also maintaining good relationships with your tenants.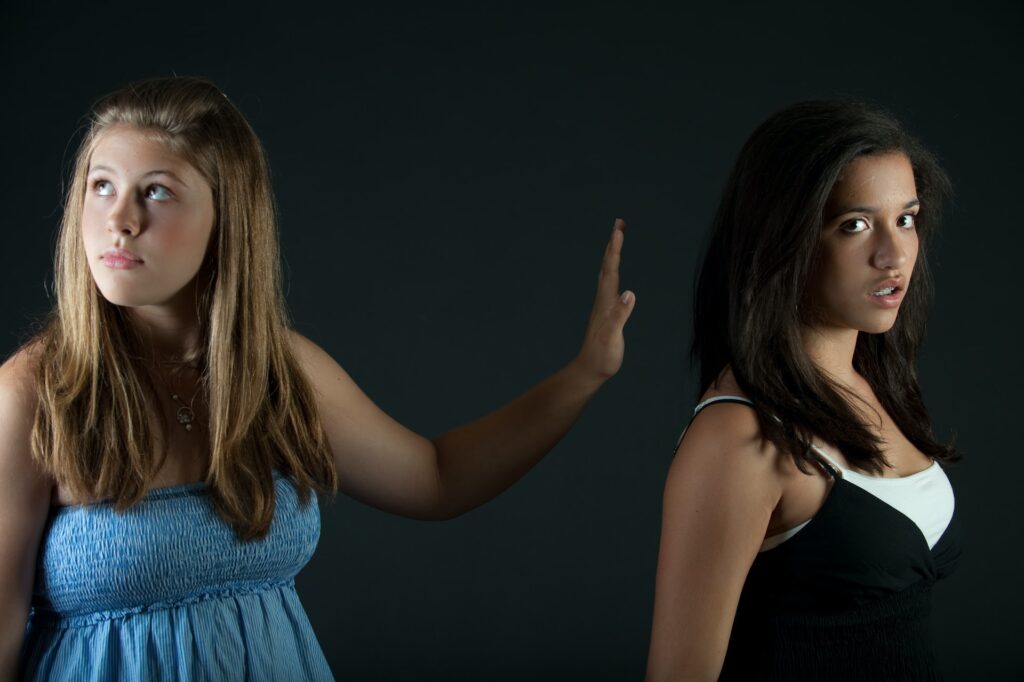 7. Ignoring tenant complaints
If your tenants have a problem, it's important to address it as soon as possible. Otherwise, the issue could escalate and lead to bigger problems down the road.
Ignoring tenant complaints is a recipe for high vacancy rates. When tenants feel ignored, they start looking for a new place to live. And when tenants move out, it costs money in terms of lost rent and the cost of preparing the unit for a new tenant.
Vacancies also have a big impact on rental property cash flow. Without rent coming in, it's tough to cover all the expenses associated with owning an investment property. And if you're not careful, vacancies can eat away at your profits and return on investment.
So if you want to keep your vacancy rate low and your cash flow strong, make sure you take tenant complaints seriously. Address them promptly and respectfully, and you'll keep your tenants happy – and your rental property in good shape.
8. Failing to collect rent on time
This is a surefire way to create tension between you and your tenant. Be firm about when rent is due and collect it on time, every time.
There are a few different ways that a landlord can collect rent from a tenant. The most common way is for the landlord to simply collect the rent from the tenant in person. This can be done at the beginning of each month or on the day that rent is due. Another way to collect rent is for the landlord to send a bill to the tenant each month. The tenant can then either mail a check to the landlord or pay the rent online.
The benefits of collecting rent online are many:
First, it is convenient for both the landlord and tenant. The landlord does not have to worry about going to the tenant's home or office to collect rent, and the tenant does not have to remember to write a check and send it in each month.
Second, it is often cheaper for the landlord to collect rent online. There are no check processing fees or postage costs associated with collecting rent online.
Finally, it is easier for the landlord to keep track of payments if they are all made online. This can be important if there is ever a dispute about whether or not rent was paid on time.
However, there will be times when a tenant doesn't pay the rent in full when due and a landlord must charge a late fee. The best practices for a landlord to follow when assessing a tenant a late fee are:
Be consistent in how the late fee is assessed.
Charge a reasonable late fee.
Give the tenant adequate notice of the late fee.
By following these best practices, landlords can ensure that their tenants are treated fairly and that they do not incur any unnecessary costs.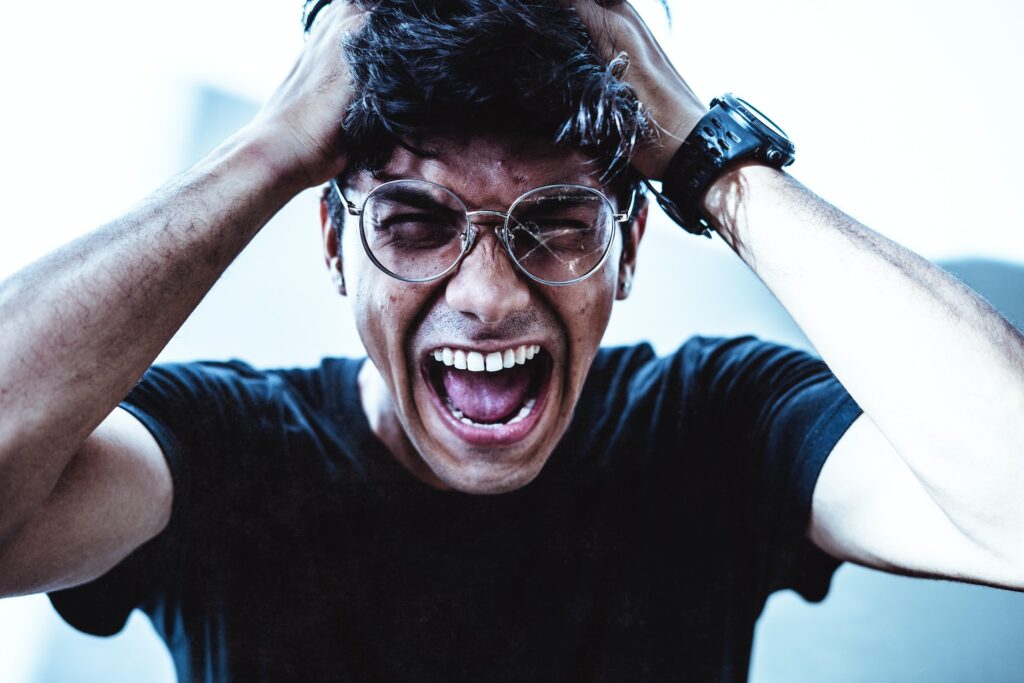 9. Trying to do everything yourself
Property management can be a lot of work, so don't be afraid to delegate some of the tasks to others (like a professional property manager). This will help you stay organized and avoid burning yourself out.
A property management company is a firm that manages the day-to-day operations of a rental property on behalf of the owner. Property management companies typically charge a percentage of the monthly rent as their fee. The exact percentage can vary, but is typically between 8% and 12%.
The main duties of a property manager are to find and screen tenants, collect rent, handle maintenance and repair issues, and keep track of finances.
Finding and screening tenants is one of the most important tasks for a property manager. They need to make sure that potential tenants are able to pay rent and will take care of the property. To do this, they usually run a credit check and speak with references.
Collecting rent is another important responsibility of a property manager. They need to make sure that rent is paid on time and that any late fees are collected. They also need to deal with tenants who don't pay their rent.
Maintenance and repair issues are another big part of a property manager's job. They need to make sure that any maintenance or repair issues are taken care of in a timely manner. This can include anything from fixing a leaky faucet to dealing with a broken air conditioner.
Finally, property managers need to keep track of finances. This includes keeping track of income and expenses, preparing financial reports, and paying bills.
Property management companies can be a great option for busy landlords who don't have the time or inclination to deal with the day-to-day management of their rental property. They can take care of all the little details so that you can focus on other things.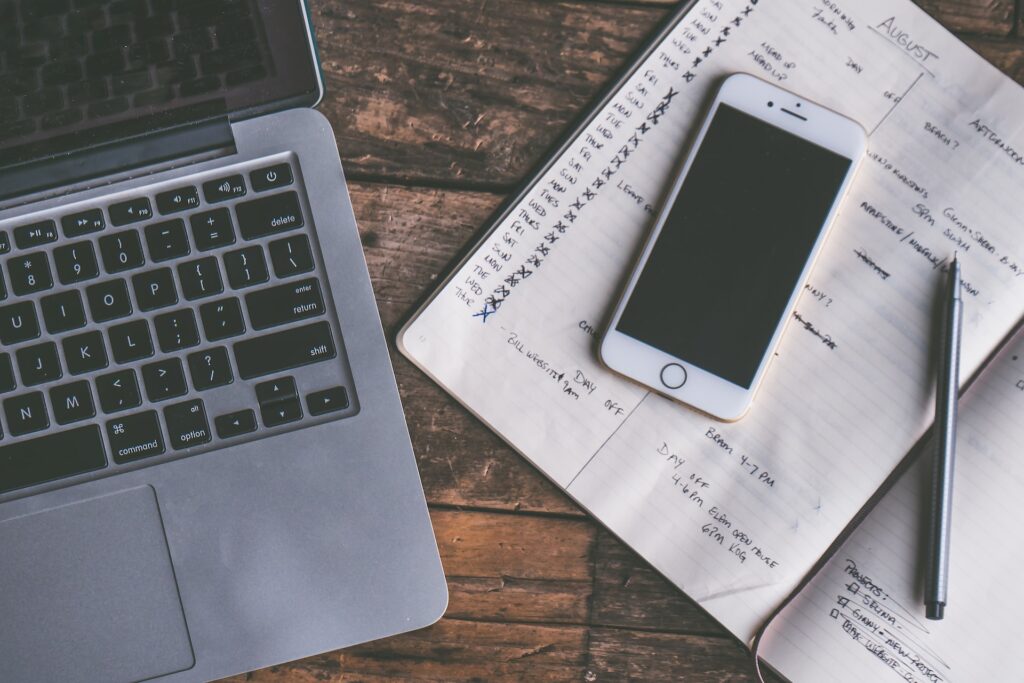 10. Not keeping accurate records
From rent payments to maintenance requests, it's important to keep meticulous records of everything that happens with your rental property. This will come in handy if you ever need to reference something down the road.
As a rental property owner, it's also important to keep accurate records of your income and expenses. This will help you determine how much profit you're making, and will also make it easier to file your taxes. There are several different ways to keep track of your rental property finances.
The most basic way to keep track of your finances is with a simple spreadsheet. You can list all of your income and expenses in one place, and then calculate your net profit or loss for the month. This method is quick and easy, but it doesn't give you a lot of detail.
If you want to get more detailed information about your finances, you can use accounting software. This type of software will track all of your transactions and give you reports on your income and expenses. This can be helpful if you're trying to figure out where your money is going.
You can also hire a bookkeeper to keep track of your finances for you. This is a good option if you don't want to deal with the paperwork yourself. A bookkeeper will generally charge a monthly fee, but they'll take care of all of the paperwork for you.
Bottom line
As a landlord, you need to be aware of the potential traps when it comes to property management rentals.
The most common trap is the tenant who doesn't pay rent on time or at all. This can leave you with a significant financial burden and may even damage your credit score. Another trap is the tenant who causes damage to your property. This can cost you thousands of dollars in repairs, and if the damage is severe enough, it could even render your property uninhabitable.
You also need to be aware of your legal obligations as a landlord. If you fail to comply with these obligations, you could be sued by your tenants or the government. By being mindful of these traps, you can avoid them and protect yourself from financial and legal hardship.
Finally, don't fall into the trap of thinking that property management is easy money. It takes work and effort to be successful. If you're not prepared to put in the time, it's best to leave property management to the professionals.
Content created by J. Scott Digital freelance copywriting services. Featured Photo by Intricate Explorer on Unsplash. This blog post is available for purchase and re-use as a limited-edition NFT on Mirror.xyz