As a DIY landlord, you have the unique opportunity to self-manage your own rental property. But before diving headfirst into the DIY approach, it's important to understand the pros and cons of self-management and consider whether or not this strategy is right for you.
In this blog post, we'll outline several key areas DIY landlords should consider when deciding whether or not to take on self-management responsibilities.
The Benefits of DIY Landlord Self-Management
One of the biggest benefits of DIY landlord self-management is the potential for cost savings. By managing your rental property yourself, you can avoid paying a management company or real estate agent to manage your rental. This could potentially save you thousands of dollars each year in fees. In addition, by managing the property yourself, you can ensure quality control and make sure that any maintenance issues are taken care of quickly and efficiently.
Another advantage to self-managing your property is that it gives you more control over tenant screening, rent collection, and other aspects of running a rental business. You can choose whom you would like as tenants based on criteria such as credit score, income verification, and references. When it comes to rent collection, you can set a specific day for rent payments and follow up on late payments yourself. This allows you to maintain control over your investments and cash flow.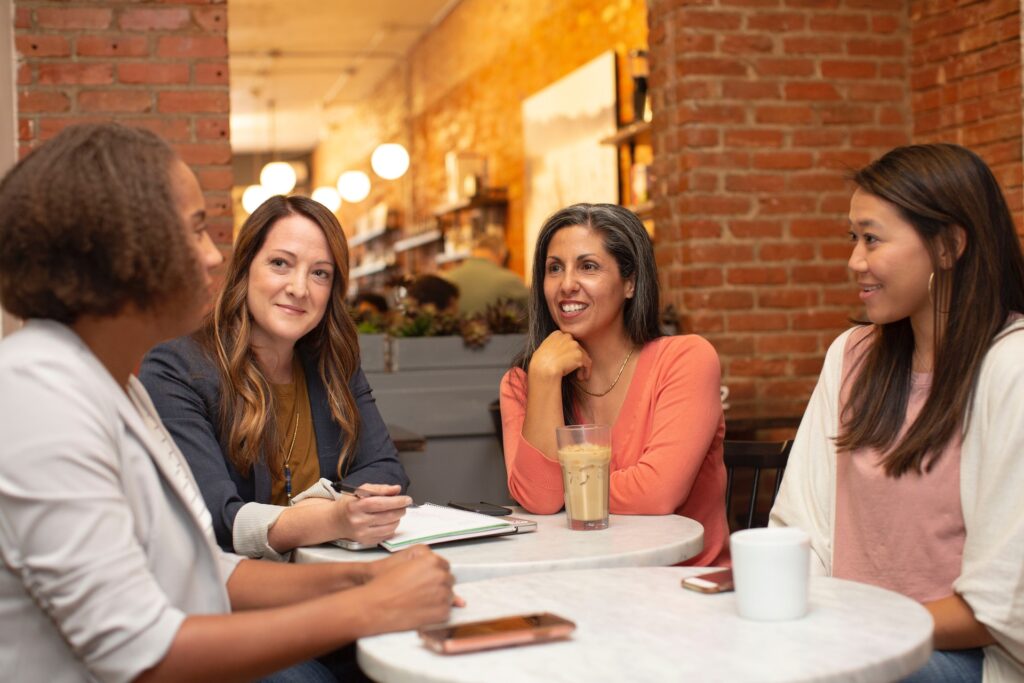 Finally, when self-managing your rental property, you are in direct contact with tenants and can address any issues quickly and efficiently. As the landlord, you have the opportunity to get to know your tenants personally, build relationships with them, and ensure that they are satisfied with their living arrangements. Taking an active role in managing your investment can help strengthen tenancies and keep good tenants in place longer.
Of course, there are some drawbacks to consider before taking on DIY landlord self-management. You should make sure that you're familiar with all local regulations regarding landlord-tenant matters and make sure you have the time and resources to properly manage your property. Additionally, if something goes wrong or a dispute arises, it can be difficult for landlords who are unfamiliar with legal processes to resolve the issue successfully.
Overall, DIY landlord self-management can be a great way to save money and maintain control over your rental investments. However, it's important to weigh the advantages and disadvantages before making a decision about how best to manage your rental property.
DIY Landlords Should Be Skilled Problem Solvers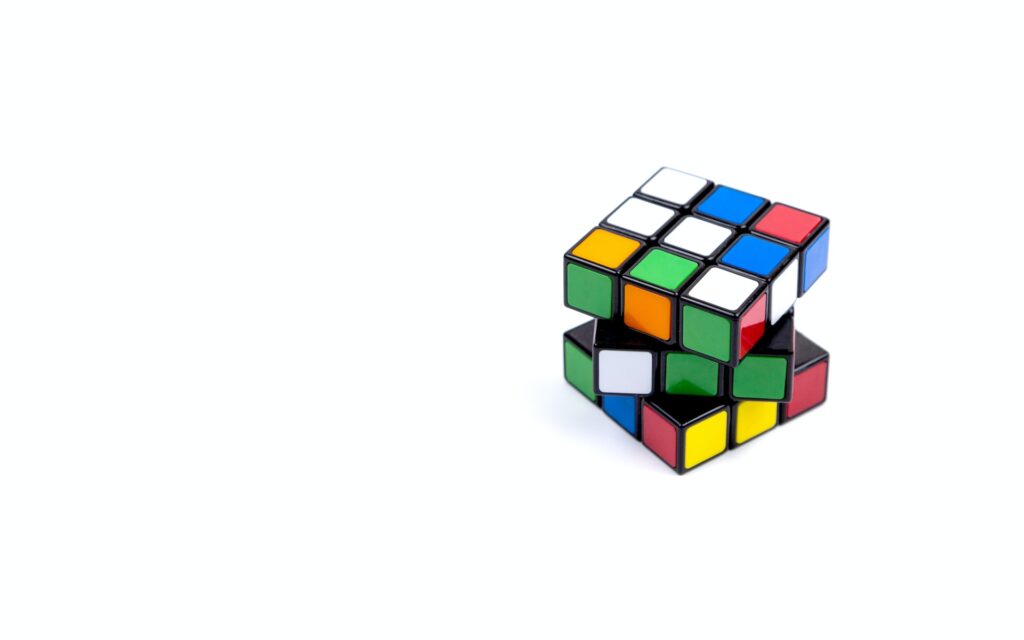 DIY landlords need to be able to recognize, diagnose and solve a wide range of problems that can arise when managing rental property. This requires good problem-solving skills in order to identify potential issues quickly and develop effective solutions.
A key area where do-it-yourself landlords must have strong problem-solving capabilities is tenant selection and management. Landlords who lack the ability to determine which tenants are likely to be responsible renters may end up dealing with an excessive number of maintenance and repair issues due to irresponsible behavior from their tenants. On the other hand, selecting and managing quality tenants can help minimize repair costs and keep rental income flowing steadily.
Another area where problem-solving skills come into play is property maintenance. Self-managing landlords should be able to identify issues quickly and develop cost-effective solutions for their rental properties. For instance, if a landlord notices signs of foundation damage or water leakage in a rental home, they should be able to assess the problem accurately and come up with possible solutions that can help save money while ensuring the property is well maintained.
Ultimately, being a successful DIY landlord requires excellent problem-solving skills. Good problem solvers are able to recognize issues early on and develop effective strategies to resolve them efficiently. This allows DIY landlords to maintain their rental properties at minimal cost while providing their tenants with quality housing. With the right problem-solving skills, they can gain an advantage over traditional landlords and be more successful in managing their rental units.
Do It Yourself Landlords Must Have an Understanding of the Law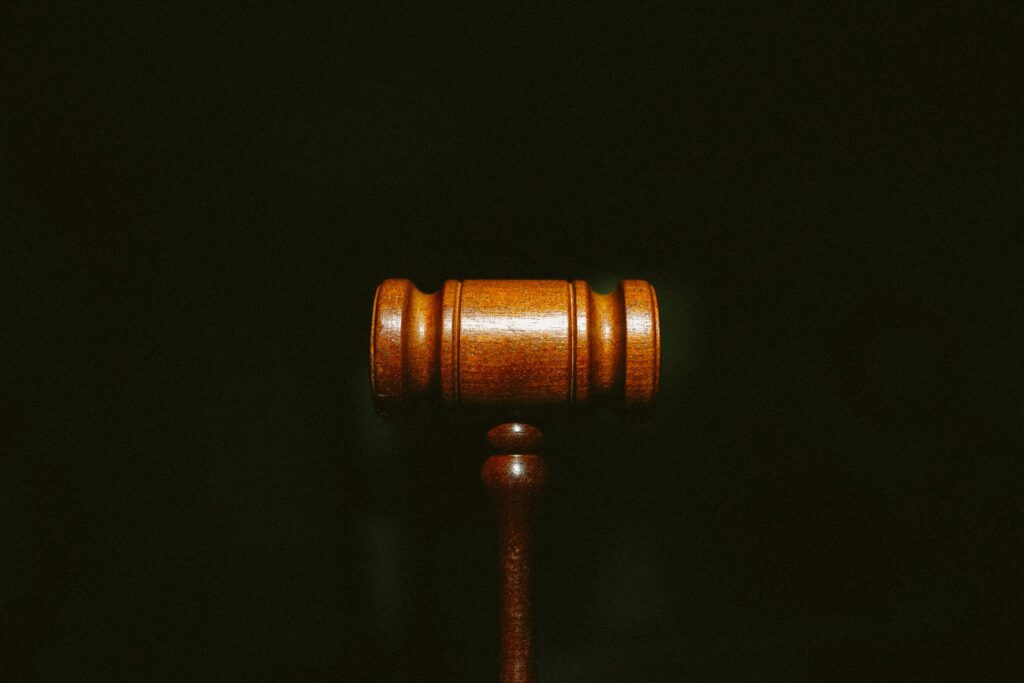 If you are a do-it-yourself landlord, it is imperative that you have an intimate understanding of the different laws and regulations that can affect your rental property. This includes state and local housing codes, tenant rights and obligations, lease agreements, safety standards, landlord-tenant laws, fair housing laws, and zoning ordinances. All of these pieces come together to create the legal framework for residential rentals in your area.
First and foremost, landlords need to make sure they are adhering to all applicable state and local housing codes which regulate standards such as adequate heat during winter months or proper ventilation systems throughout the building. These codes also dictate specific features like required smoke detectors or railings on balconies; failure to comply can result in hefty fines.
Next, it is essential that landlords understand the rights and obligations of tenants according to their lease agreement. This document outlines the restrictions and expectations for both parties, including rent payments, late fees, occupancy limits, repairs, security deposits and more.
Moreover, landlord-tenant laws may differ from state to state and provide added protections or remedies such as evictions under certain circumstances. It is important to familiarize yourself with these laws prior to drafting the lease agreement so you can properly address any potential issues.
Finally, landlords must be aware of fair housing laws which protect against discrimination based on race, national origin, gender, religion or disability status when determining who gets selected for tenancy. Additionally, landlords should ensure they are following all zoning ordinances by applying for any necessary permits or licenses to rent their property.
By having an in-depth knowledge of the laws that pertain to residential rentals, DIY landlords can make sure they are operating within legal limits and providing a safe and comfortable living environment for their tenants. It is essential to familiarize yourself with these regulations prior to investing in rental property or else face potential penalties or liabilities down the road. With careful compliance, you can prevent costly mistakes and find success as a landlord.
Self-Managing Landlords Need Strong Interpersonal Skills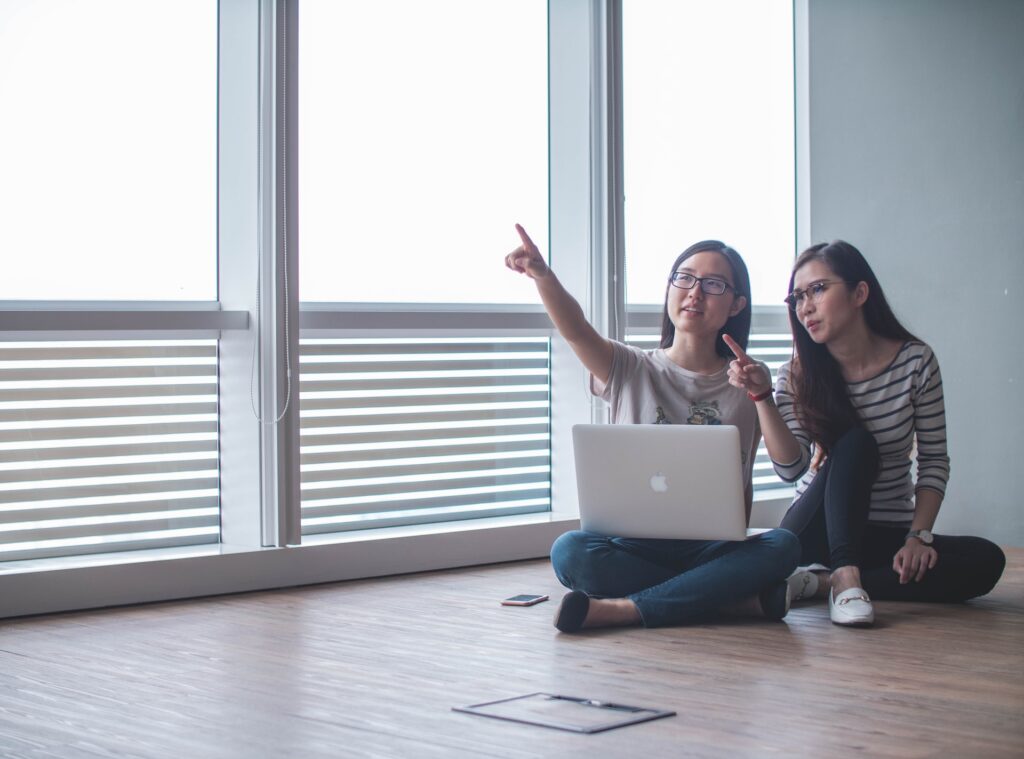 As a self-managing landlord, you rely heavily on good interpersonal skills in all areas of your rental property management. You must be able to communicate effectively and build relationships with both prospective renters and existing tenants. Building strong relationships with tenants is key to successful rental property management. Tenants who feel respected and appreciated are more likely to take care of the rental property and stay longer.
Good interpersonal skills also come into play when dealing with renter inquiries or problems. Frequently, a tenant will have an issue that needs resolution quickly. If you can address their concerns in an effective manner, they'll be more likely to remain loyal tenants in the long run. It's important to listen carefully and keep calm as you respond – remaining professional, even when emotions run high.
Finally, it's important to remember that tenants have rights, and those need to be respected. Knowing the laws around rental property management can help in this area. You must also be able to negotiate fairly with tenants for any requests or repairs that need to be made. Having strong interpersonal skills will allow you to respond promptly and professionally, which means a better experience for everyone involved.
Overall, developing good interpersonal skills is an essential part of successful self-managing landlord duties. With effective communication, compromise and understanding of tenant rights, both landlords and renters can build long-lasting relationships that add value to their rental experiences. It's worth taking the time to invest in improving your interpersonal skills as a landlord – the effort will pay off in the end.
DIY Landlords Must Have Time and Energy to Manage the Property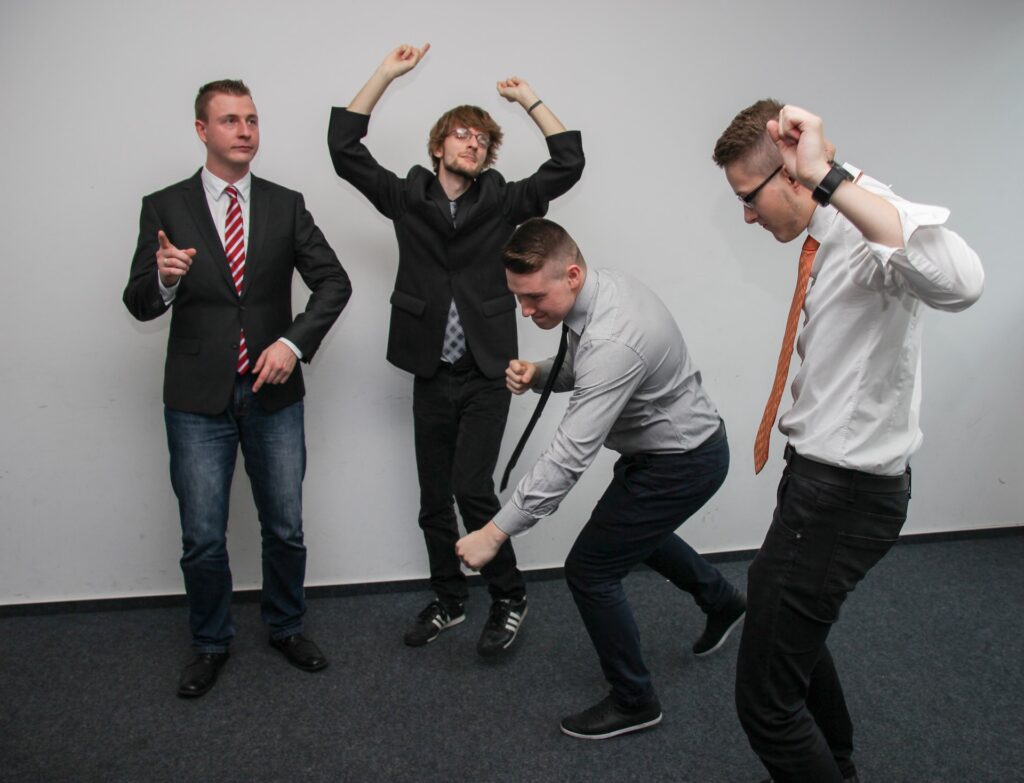 DIY landlords have the responsibility of finding and selecting tenants, collecting rent payments, addressing tenant complaints, and performing maintenance tasks. This requires a great deal of time and energy in order to ensure that everything runs smoothly. It is important for landlords to be organized and keep track of all paperwork regarding leases, tenants, repairs or services, bills and deposits. They must also stay up-to-date on any changes in local rental laws that affect their rental property so they can comply with them.
In addition to keeping records and staying informed about legal requirements relating to renting out property, do-it-yourself landlords are also responsible for managing tenant relationships. Tenants should always be treated fairly and with respect, but at the same time, it's important to enforce the rules of the rental agreement. This can be a tricky balance, and landlords must remain objective and professional in all interactions with their tenants.
Self-managing a rental property also requires DIY landlords to maintain it properly – from regular maintenance tasks such as changing furnace filters, checking smoke detectors and repairing leaky faucets to larger projects like replacing roofs or installing new appliances. Landlords must stay on top of these repairs or risk having unhappy tenants who could leave or, worse, file complaints against them that could lead to costly legal fees.
DIY landlords have a lot of responsibility when it comes to managing their rental properties. It's important for them to make sure they have enough time and energy in order to keep everything running smoothly. With careful planning and commitment, being a DIY landlord can be a rewarding experience.
Conclusion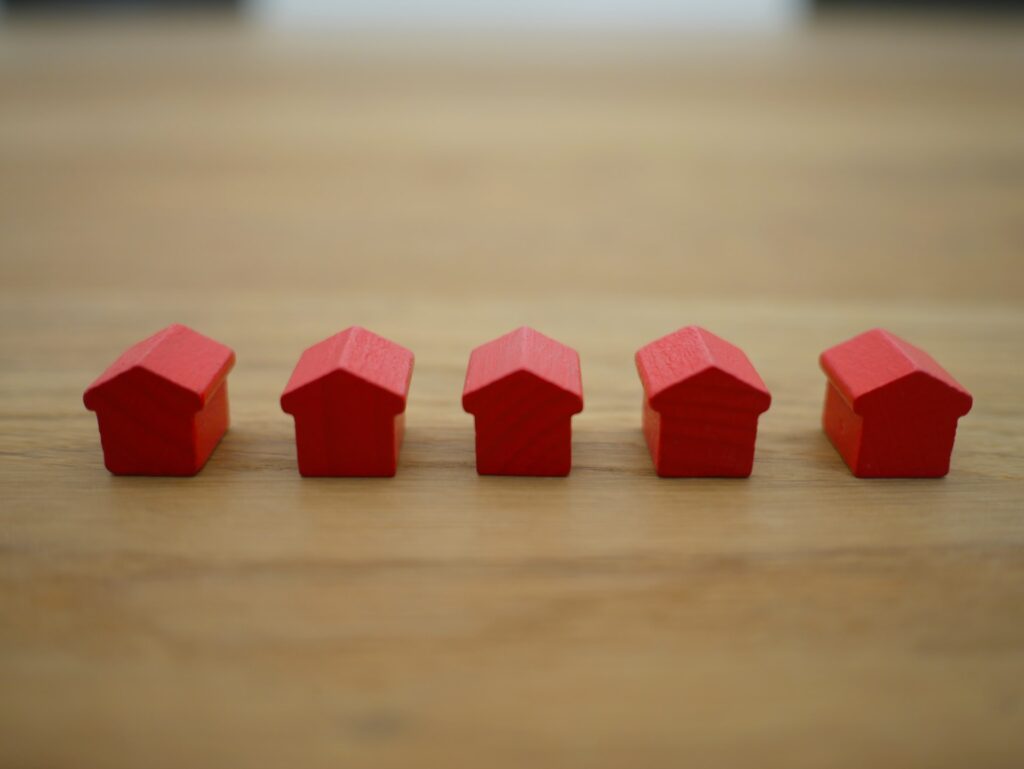 This blog post has outlined several key areas DIY landlords should consider when deciding whether or not to take on self-management responsibilities. Do-it-yourself landlords must be prepared to dedicate time, energy and resources to managing their rental property, as well as have a strong understanding of the applicable laws and regulations, interpersonal skills, and problem-solving abilities.
Landlords who self-manage rental property who are knowledgeable about these topics and willing to take on the responsibilities that come with self-management can enjoy greater control over their properties and higher potential profits. Carefully consider all of these factors before deciding whether DIY landlord self-management is right for you.
---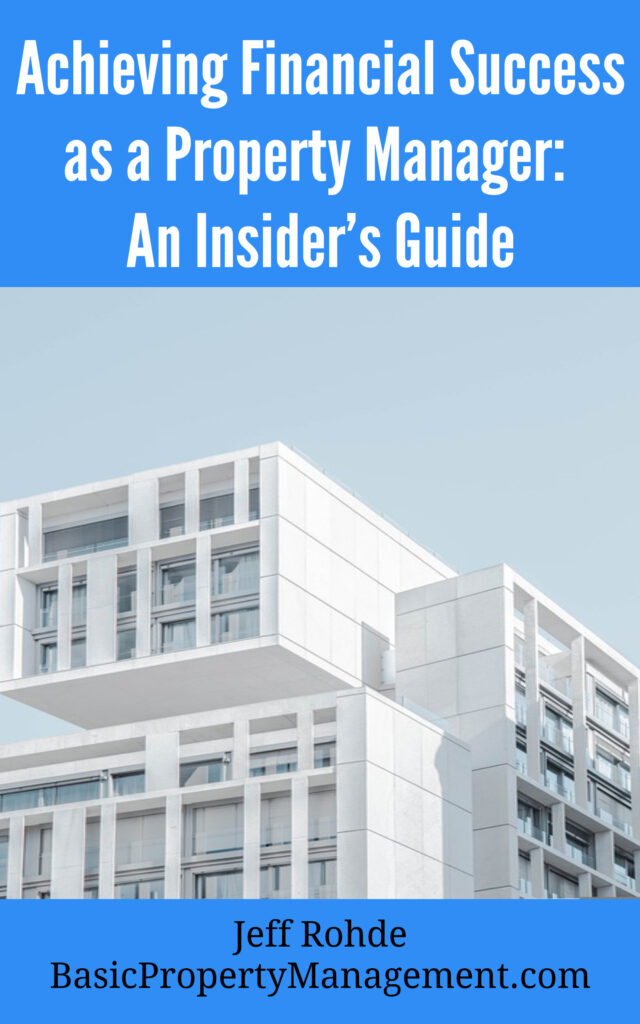 Make your dreams of becoming a successful property manager a reality with Achieving Financial Success as a Property Manager: An Insider's Guide. This comprehensive guide has all the essential information and strategies you need to start excelling in this field. Take charge of your career today – get your own copy now from your favorite bookseller:
Books2Read for Apple, Barnes & Noble, Kobo, Scribed, and 8 more sellers with both eBook and paperback options available
Payhip as a PDF
---
Content created by J. Scott Digital freelance copywriting services. Featured photo by Brooke Lark on Unsplash.