In a world where digital transactions are becoming the norm, have you ever wondered how this trend could transform the real estate market? Buying a house or building with a click might sound like science fiction, but it's closer to reality than you might think.
Welcome to the intersection of real estate and cryptocurrency – a blend of brick-and-mortar assets and digital currency reshaping how we buy, sell, and invest in property. This isn't just about ease of transaction. It's about liquidity, a concept that has long been elusive in the real estate sector.
This blog post will dive deep into the world of real estate liquidity, explaining what it is and why it matters. We'll also introduce you to the game-changing role of cryptocurrency and blockchain technology in this space. With examples and forward-looking insights, we'll explore how cryptocurrency is enhancing liquidity in real estate and what this could mean for the future of property investment.
Understanding Real Estate Liquidity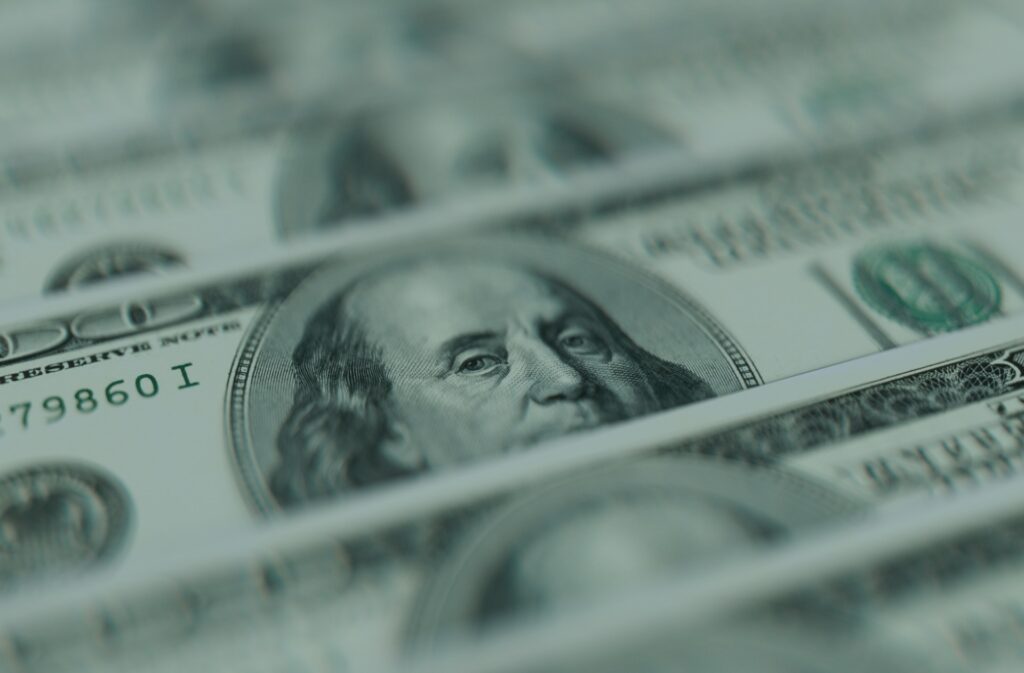 When it comes to real estate, one term you'll often hear is 'liquidity.' But what does it really mean and why is it so crucial?
In simple terms, liquidity refers to how quickly and easily an asset can be bought or sold without affecting its price. In the context of real estate, a highly liquid property is one that can be swiftly converted into cash without causing a significant change in its market value.
So, why is liquidity important in real estate? For starters, it impacts the flexibility of your investment. If a property is highly liquid, you can sell it relatively easily if you need to free up cash or if you spot another investment opportunity you'd like to pursue.
But here's the catch: traditionally, real estate has been seen as a relatively illiquid asset. Why? Because selling a property can often be a slow process. It involves a lot of paperwork, legal procedures, and it can take quite some time to find the right buyer who's willing to pay your desired price. This can tie up your funds and limit your ability to make quick investment decisions.
Moreover, the lack of liquidity can also influence the risk associated with real estate investment. The longer it takes to sell a property, the more exposure you have to market fluctuations. If property prices drop while you're still trying to sell, you could potentially face a loss.
These liquidity challenges in traditional real estate investments have led many investors to seek out new solutions – and this is where the concept of real estate liquidity through crypto comes into the picture. But before discussing that, let's first understand cryptocurrency and how it works.
An Introduction to Cryptocurrency and Blockchain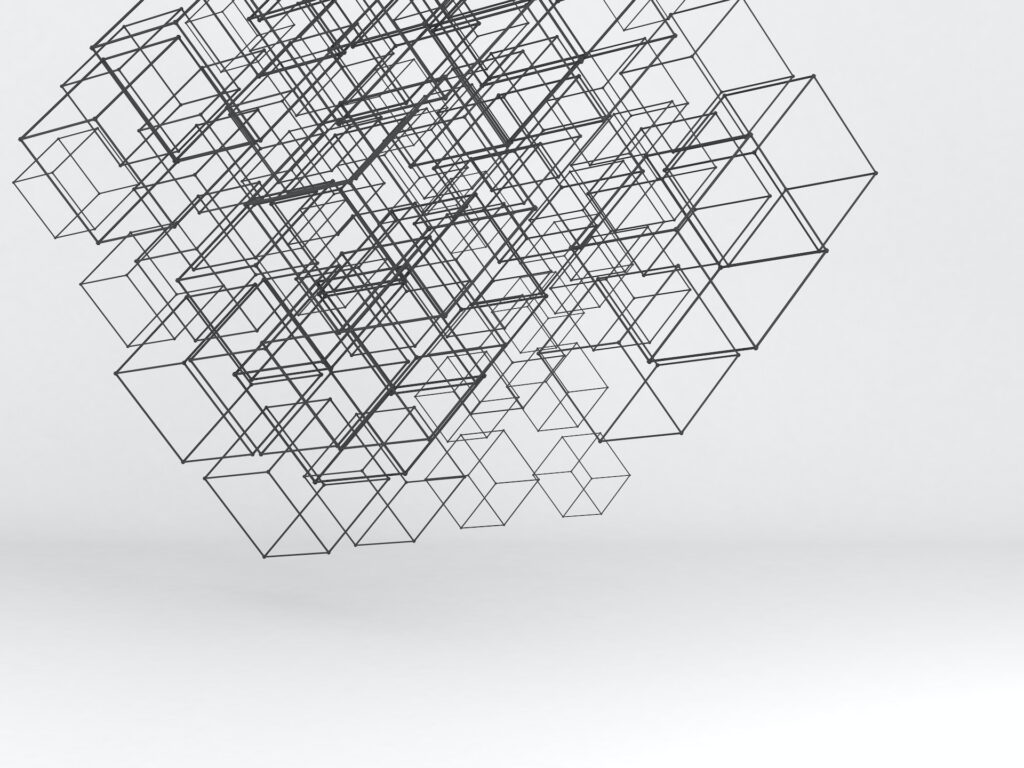 Before we can fully appreciate the impact of cryptocurrency on real estate liquidity, it's essential to understand what cryptocurrency and blockchain are, and how they function. Let's break it down.
What Is Cryptocurrency?
Cryptocurrency is a type of digital or virtual currency that uses cryptography for security. Unlike traditional currencies issued by governments (like the US dollar or Euro), cryptocurrencies operate in a decentralized system. The most well-known example of cryptocurrency is Bitcoin, but there are thousands of others, including Ethereum, Ripple, and Litecoin.
How Does Cryptocurrency Work?
The magic behind cryptocurrencies like Bitcoin lies in a technology called blockchain. But what exactly is a blockchain?
Imagine a ledger or a database that's not stored in one place but distributed across many computers worldwide. This ledger records every transaction made with a particular cryptocurrency. Because it's decentralized, it's incredibly secure – no one person or entity has control over it, and it's nearly impossible to hack.
The Role of Cryptocurrency in Enhancing Liquidity
So, how does cryptocurrency enhance liquidity? Here's where it gets interesting:
Instant Transactions: With cryptocurrencies, transactions can be completed almost instantly, no matter where in the world the buyer and seller are located. This speed can significantly enhance liquidity, as property assets can be bought and sold more quickly than traditional methods.
Tokenization: Through a process called tokenization, real estate assets can be divided into smaller units represented by tokens on a blockchain. These tokens can then be easily traded, much like stocks in the stock market. This makes real estate investments more accessible and liquid.
Smart Contracts: Cryptocurrencies enable smart contracts – self-executing contracts with the terms directly written into code. This can automate the buying and selling process, further boosting liquidity by making transactions faster and more efficient.
In essence, cryptocurrencies and blockchain technology have the potential to transform real estate liquidity, making property investment more fluid, accessible, and dynamic than ever before.
Enhancing Real Estate Liquidity Through Crypto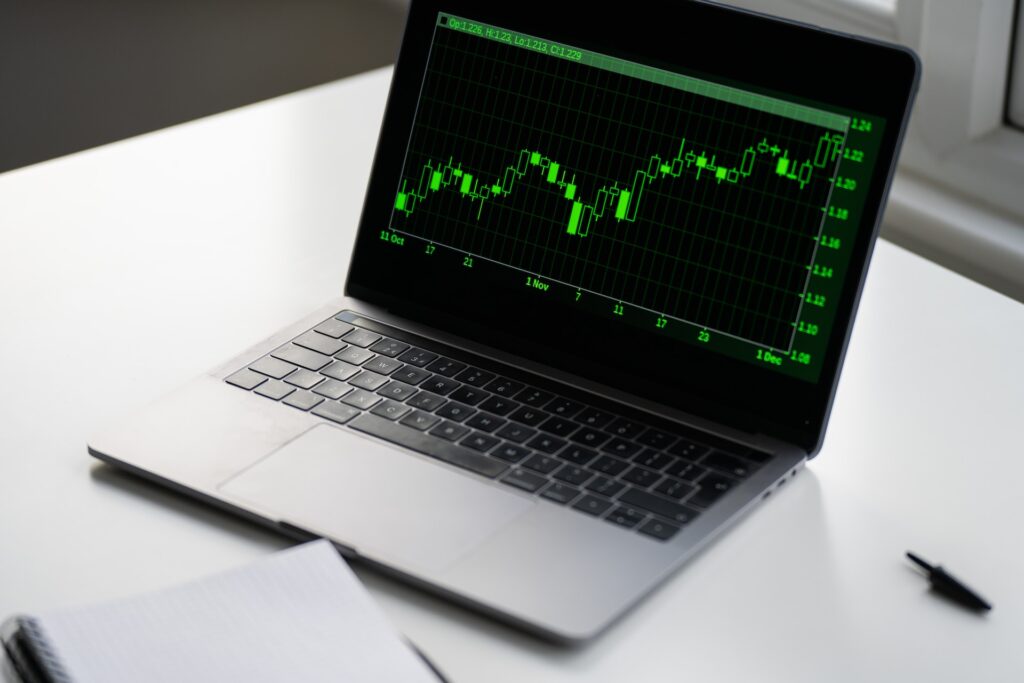 Now that we've laid the groundwork, let's explore how cryptocurrency can enhance real estate liquidity. It's a game-changing concept poised to revolutionize how we invest in property.
Benefits of Enhanced Liquidity in Real Estate Investments
The benefits of enhanced liquidity through crypto are manifold. Here are some key advantages:
Increased Flexibility: With crypto-enhanced liquidity, you can buy and sell real estate assets more swiftly and efficiently, giving you greater control over your investments.
Reduced Risk: Since properties can be sold faster, your exposure to market fluctuations is reduced, mitigating potential losses.
Greater Accessibility: Tokenization divides real estate into smaller, affordable units, making property investment accessible to a broader range of investors.
Global Reach: Cryptocurrencies and blockchain technology transcend geographical boundaries, opening up global markets for property investment.
Crypto-Enhanced Liquidity in Action
To help you better understand how crypto-enhanced liquidity works in the real estate sector, let's look at some hypothetical examples.
Imagine you're an investor who owns a luxury apartment complex. Instead of selling the entire property to one buyer, you could tokenize the asset, creating digital tokens representing shares in the property. These tokens could then be sold to multiple local and international buyers. This not only makes the selling process faster and easier but also opens up investment opportunities to those who may not have been able to afford to invest in such a high-value property before.
Or consider a scenario where you're looking to invest in overseas property. Traditionally, this would involve navigating complex international laws and exchange rates. But with cryptocurrency, you can instantly purchase tokens representing real estate assets anywhere in the world, bypassing these complications and enhancing liquidity.
Cryptocurrency offers an innovative solution to the age-old challenges of real estate liquidity. It's an exciting development that promises to make property investment more convenient, accessible, and profitable than ever before.
The Future of Real Estate Investments with Cryptocurrency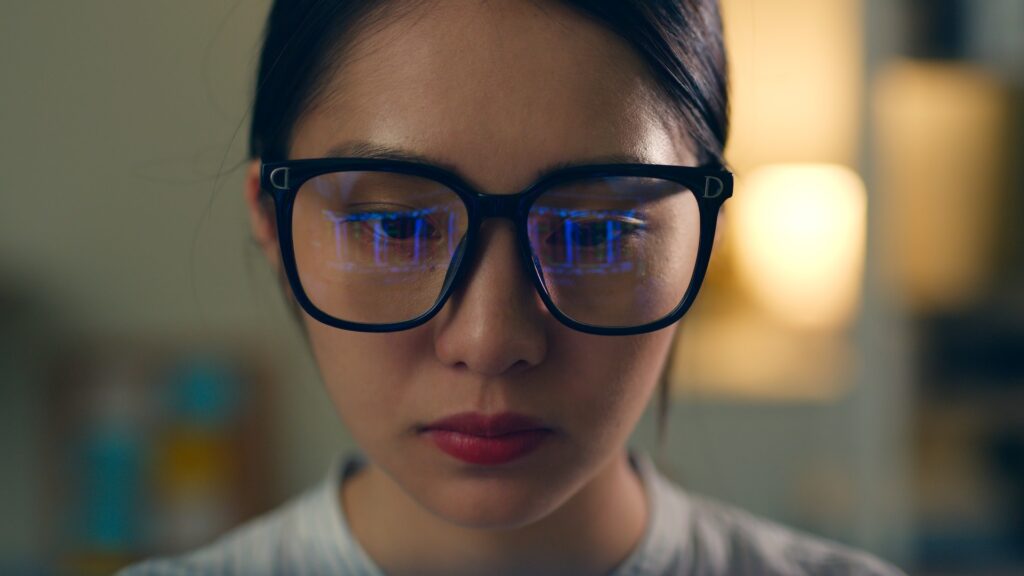 The intersection of cryptocurrency and real estate is an exciting frontier with immense potential. As with any innovation, it will bring both opportunities and challenges.
While no one can predict with absolute certainty, here are some trends that could shape the landscape of real estate liquidity through crypto.
Property Managers: Embracing a New Paradigm
The advent of cryptocurrency and blockchain technology could usher in a significant shift for property managers. Here's what it might entail:
Asset Management: Property managers will need to understand how to manage tokenized properties. This could involve tracking who owns tokens for a property, coordinating with multiple owners on decisions related to the property, and ensuring compliance with any regulations related to tokenized assets.
Transaction Handling: As transactions become increasingly digital and instantaneous, property managers may need to adapt their processes accordingly. This could mean implementing new systems for managing crypto transactions and ensuring they have the necessary security measures in place.
Education and Adaptation: Staying ahead in this new landscape will require continual learning. Property managers will need to stay abreast of developments in blockchain technology, regulations, and market trends. They may also need to educate their clients about the benefits and risks of investing in tokenized real estate.
Real Estate Investors: Navigating New Opportunities and Risks
For investors, the rise of cryptocurrency in real estate presents exciting opportunities, but not without new challenges. Here's what they might expect:
Expanded Investment Opportunities: With properties being tokenized, investors can potentially own a piece of a variety of properties rather than investing their money in a single property. This can lead to a more diversified portfolio and reduce the risk associated with investment.
Global Market Access: Cryptocurrency eliminates geographical boundaries, allowing investors to venture into international real estate markets more easily. However, this also means understanding and complying with the legal and regulatory implications of foreign property ownership.
Volatility Considerations: While cryptocurrency can enhance liquidity, it is known for its volatility. Prices can fluctuate rapidly, and these fluctuations can affect the value of tokenized real estate investments. Therefore, investors will need to keep a close eye on market trends and be prepared for potential price swings.
In essence, the future of real estate investment with cryptocurrency promises to be dynamic and full of potential. However, it's a journey that requires careful navigation, continuous learning, and an openness to embrace new ways of operating. With the right approach, property managers and investors can make the most of the opportunities this exciting development offers.
Navigating the Future of Real Estate Liquidity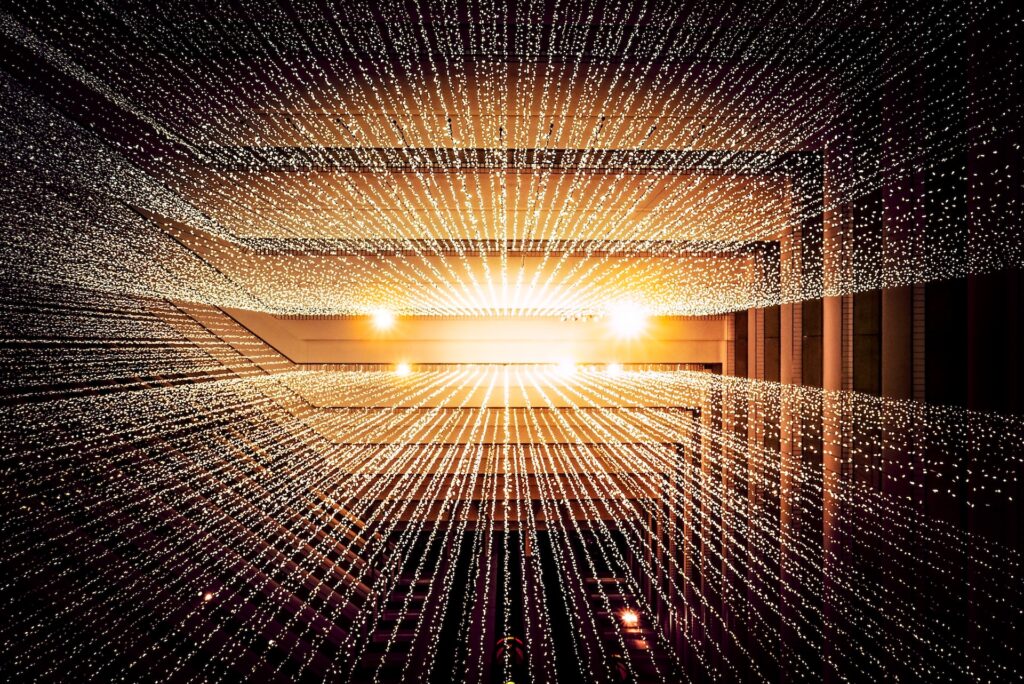 Photo by Joshua Sortino on Unsplash
As we've ventured through real estate liquidity and its intersection with cryptocurrency, one thing is abundantly clear: digital currencies are poised to revolutionize real estate transactions and investments. They hold the key to solving one of the industry's long-standing challenges – liquidity.
Through cryptocurrency and blockchain technology, we're seeing a future where property assets can be easily bought, sold, and traded, opening up new opportunities for investors and property managers alike. The dawn of this new era doesn't just promise ease and speed. It brings the potential for enhanced profitability and diversification in real estate portfolios.
As we stand on the brink of this exciting evolution, it's essential to stay informed and be open to the possibilities that lie ahead. The marriage of real estate and cryptocurrency is more than just a trend. It's a fundamental shift in how we view and manage property assets.
---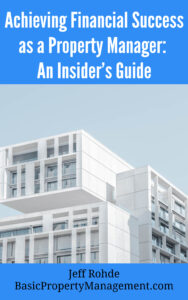 Make your dreams of becoming a successful property manager a reality with Achieving Financial Success as a Property Manager: An Insider's Guide. This comprehensive guide has all the essential information and strategies you need to start excelling in this field. Take charge of your career today – get your own copy now from your favorite bookseller:
Books2Read for Apple, Barnes & Noble, Kobo, Scribed, and 8 more sellers with both eBook and paperback options available
Payhip as a PDF
---
Content created by J. Scott Digital. Featured photo by Tech Daily on Unsplash.